Worldwide Humanitarian Hackathon: (Finalists Pitched on 2nd day 'DIHAD' )
The 3-day social event of compassionate pioneers, the seventeenth version of Dubai International Humanitarian Aid and Development Conference and Exhibition – DIHAD is planned to be hosted starting from 15t till the 17th of March, 2021.
The topic, 'Help and Coronavirus, a Focus on Africa', centers around the need to discover inventive answers for the most major problems and difficulties confronting the African mainland. The show saw an enormous investment from those intrigued by the philanthropic field like Non-Governmental Organizations, Humanitarian Governmental Associations, Companies, and International Brands from all pieces of the world.
Talking about DIHAD day 2: Top philanthropic pioneers and industry specialists featured numerous significant issues during different key meetings, for example, 'Africa: Population Growth, Urbanization, Education and Employment', 'Africa: Aid Flows, Remittances, Trade, Investments and Economic Growth' and 'Moulding African Futures past Covid-19'.
Also, there were 4 inventive workshops during the day 2 which include "IFRC Strategy 2030" by the International Federation of Red Cross and Red Crescent Societies (IFRC), "Instructions on the Response to the Humanitarian Situation in Africa: Trends and Challenges" by United Nations Office for the Coordination of Humanitarian Affairs (UNOCHA), "When Law Clashes with Justice; Moral Values and Ethics Within the NGO Sector" by Israeli Flying Aid, and "Reasonable Innovation: An Overview of Emergency Shelter and Core Relief Items" by NRS Relief.
Here are what some famous personalities have to say about the event:
President and CEO of 'Pathfinder International, Lois Quam's words: "We are pleased to be a piece of the seventeenth release of DIHAD gathering and display. This occasion is a chance to reveal insight into the significance of putting resources into ladies to assemble versatility in networks basically affected by environmental change. At Pathfinder, our projects add to sexual orientation balance by giving ladies admittance to fundamental conceptive well-being administrations that permit them to flourish."
Senior Director of Procurement at 'Corus International', USA, Ahmad Shaker Dadgar's words: "As a first-time member this is an intriguing second for me that, indeed, regardless of the tragic pandemic that has isolated us, we are here to construct and show our solid ties and hubs for carrying positive and cheerful change to individuals' lives worldwide that is required like never before previously. The world is watching us. Let's, through our remarkable mastery, re-associate the world. "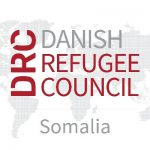 Danish Refugee Council, Somalia, Partnerships and Program Development Coordinator, Lilian Kamau's words: "Danish Refugee Council Somalia is glad to be important for the DIHAD 2021 gathering. As a worldwide NGO attempting to meet the philanthropic and advancement needs of weak gatherings in Somalia, DIHAD gives a chance to meet and coordinate with other companion offices in the Gulf and across the world to trade thoughts and best practices. We anticipate improving discussions, inventive arrangements, and new items that will uphold our work in Somalia."
Furthermore, the second day of DIHAD highlighted the International Humanitarian Hackathon's last pitch day, where the eight finalists went through different difficulties followed by an assessment of their hacks and creative thoughts essentially.
The Final Pitch day was started by an inviting discourse conveyed by Khalfan Belhoul, Chief Executive Officer of Dubai Future Foundation.
The International Humanitarian Hackathon is a remarkable activity by 'Dubai Future Council for Humanitarian Aid' in a joint effort with 'Dubai International Humanitarian Aid and Development Conference and Exhibition-DIHAD'.